A Hike Up San Jacinto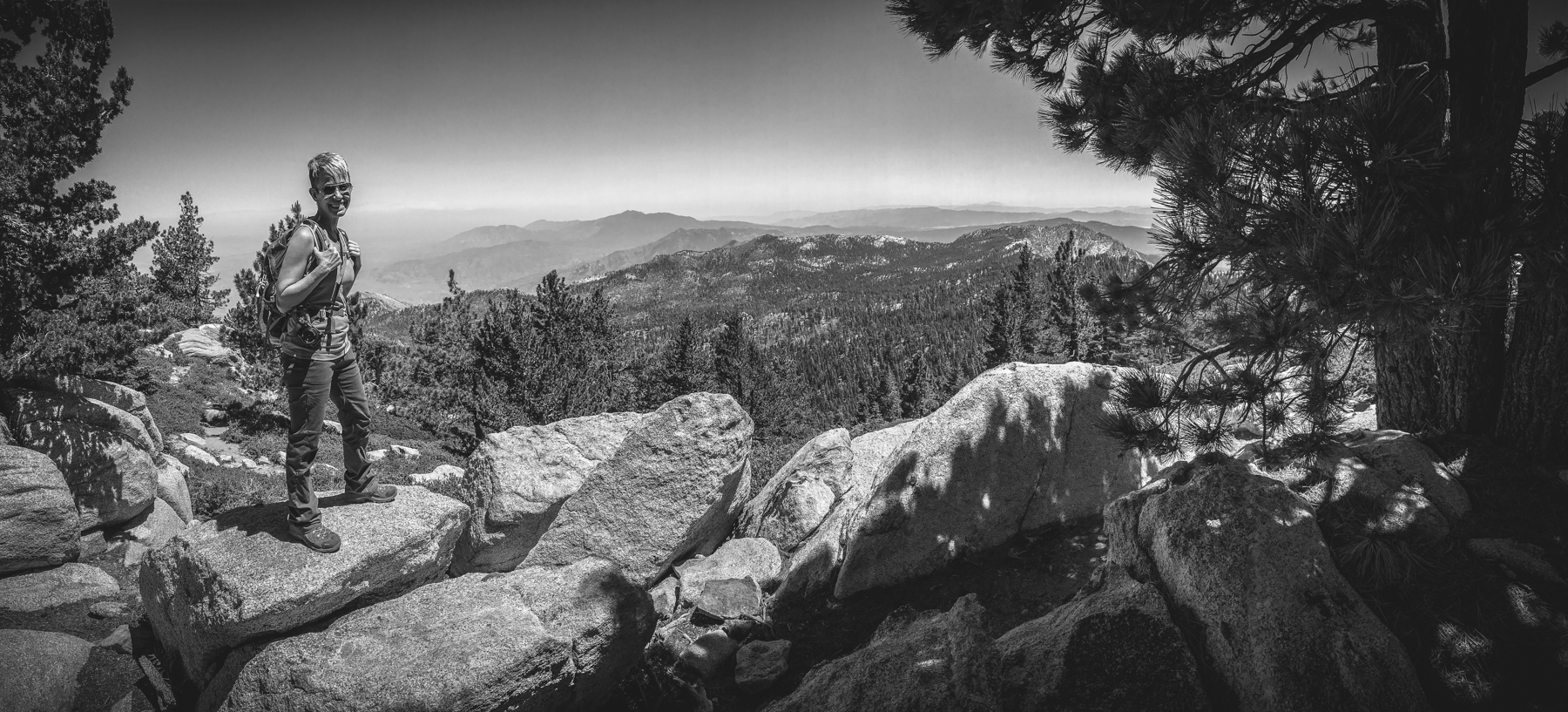 Angie LaPaglia and I took a tram up to 8,516 feet and hike the 12 mile round trip to Mount San Jacinto at the altitude of 10,834 feet. The mountain is located near Palm Springs, CA. There's a hiker's cabin just below the peak with extra supplies scattered around it like a religious alter. Hikers leave them in tribute and anyone in need is welcome to take what they want. There's a log book and even two bunkbeds. There were two sleeping bags while we were there. The altitude sickness made the ascension tough. The decent was a nice relaxing walk down. We needed that.
Click any photo to begin a slide show.